Enjoying a fresh-baked batch of delicious pumpkin bread this fall is easy! All you need are two ingredients … Pierre's Pumpkin Pie Ice Cream and self-rising flour.
Ingredients:
1 container of Pierre's Pumpkin Pie Ice Cream
2 ½ cups of self-rising flour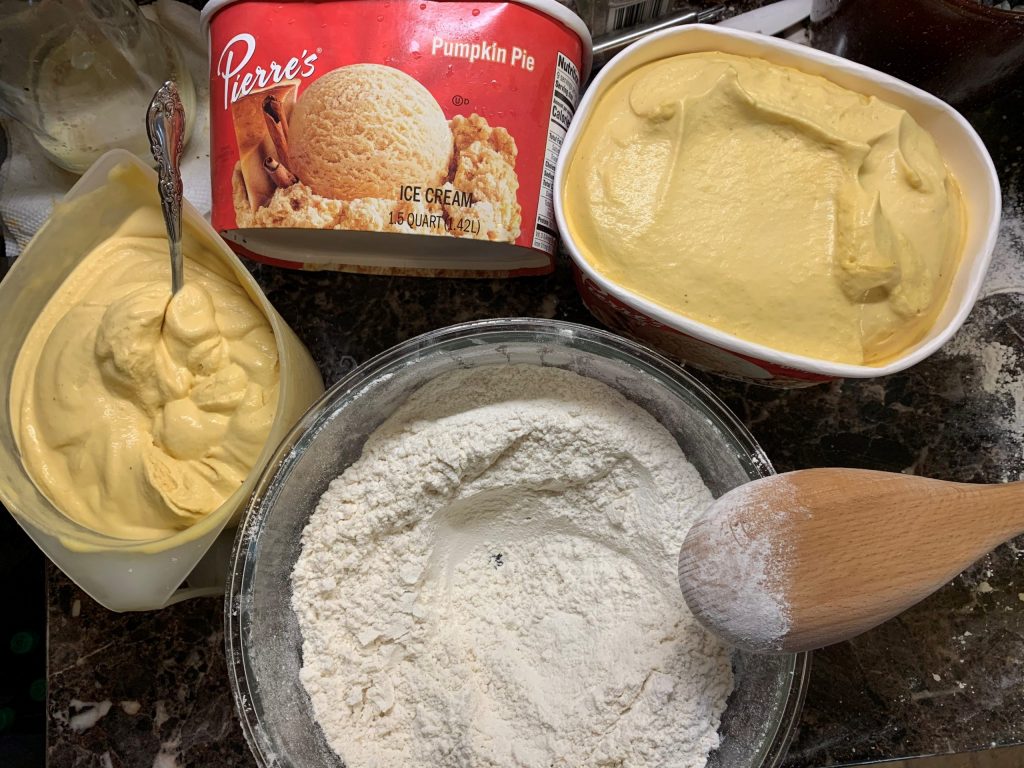 Soften the ice cream by having it sit out at room temperature, about 20 minutes or until you can stir it. Set oven to preheat at 350°. Mix 4 cups of the ice cream with 2.5 cups self-rising flour in a bowl. Grease a bread pan with butter or cooking spray. Bake for 30 minutes. Remove from oven and tent the loaf with foil and bake for another 15 minutes or longer, until done. Insert a toothpick into center of the loaf to check for doneness. Bread is fully cooked once the toothpick comes out clean.
Just for fun:  Add your own inclusions to the dough, like walnuts or white chocolate chips. Top with a cinnamon streusel or cream cheese frosting.