Pierre's Ice Cream teams up with local celebrity chef for two new pint flavors

Cleveland, OH – December 4, 2014 –Pierre's Ice Cream Company is pleased to announce it has partnered with Cleveland celebrity chef, Steve Schimoler, Chef/Owner, Crop Bistro & Bar and Crop Kitchen, in creating two chef-inspired flavors for its new line of Pierre's Chef's Signature Ultimate Ice
Cream Pints.
Showcasing its tradition for innovation, Pierre's debuts Croppy Road and Holé Molé … two tasty dessert creations invented and served by Schimoler at his
Crop Bistro restaurant.
Pierre's Chef's Signature line illuminates the inventive spirit and creativity of Cleveland's most prominent chefs and vibrant culinary community.
"We are teaming up with the area's most prominent chefs to display their exceptional culinary talents and expertise," explains Pierre's president and CEO, Shelley Roth. "Steve's amazing flavors kick off the collection of creamy and delicious creations, made from the finest and freshest ingredients, and we have even more celebrity-chef flavors planned for early 2015."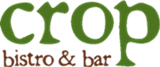 Crop Bistro & Bar owner, Chef Steve Schimoler explains, "Crop is known for its tasty, whimsical cuisine and inventive desserts. Bringing these creations to an ultimate, super-premium ice cream that can be enjoyed at home…rocks, just like Cleveland!"
Croppy Road features chocolate ice cream, chocolate-covered marshmallow cups, almonds and
smokey salted caramel swirl.
Holé Molé delights with cinnamon ice cream blended with chili choco chips, chocolate-covered
toffee pieces and molé fudge swirl.
Pierre's Chef's Signature Ultimate Ice Cream Pints are packaged in Pint containers featuring eyecatching graphics, along with a QR code for more information. The Chef's Signature line and original Signature Ultimate Ice Cream line can be found in most stores where Pierre's is sold and retails for approximately $4.99 per pint. Pierre's Croppy Road and Holé Molé flavors are certified
Kosher OUD by the Orthodox Union.
Pierre's Ice Cream Company is a leader in the production and distribution of gourmet ice creams, sherbet, frozen yogurt, sorbet, and frozen novelties. Over 235 products and flavors share the Pierre's name. The company is privately owned and operated with its headquarter office and production plant in Cleveland, Ohio. Pierre's has over 75 years of tradition and commitment to the highest quality standards, outstanding service and industry leadership. For more information about Pierre's, visit www.pierres.com.
Read more news from Pierre's.