Delicious recipes, amazing flavors … frozen yogurt never tasted so delicious. Pierre's Signature Probiotic Frozen Yogurt pints are made with indulgent ingredients and active yogurt cultures, including the probiotic culture GanedenBC30®.
Frozen yogurt is the perfect treat for people who enjoy the taste of ice cream but prefer options with less fat and fewer calories. Pierre's Signature Frozen Yogurt is also an excellent choice for people seeking to add probiotics into their diet.
A scoop of Vanilla Bean is a delicious addition to your favorite fruit smoothie and tastes great in a bowl of fresh fruit. Top a scoop of Chocolate Chocolate Chunk with sliced bananas or walnuts. Moose Tracks® and Sea Salt Caramel Pecan are always-popular favorites for those who enjoy a little extra. We've got you covered!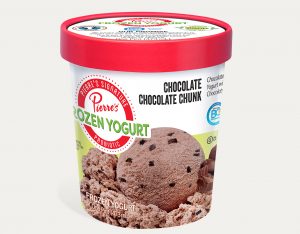 Dive into this delicious chocolate frozen yogurt mixed with rich, melt-in-your-mouth dark chocolaty chunks.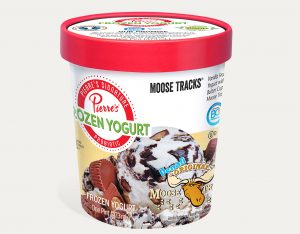 Sensational! Enjoy peanut butter cup candies in vanilla frozen yogurt swirled with Denali® Moose Tracks® Fudge.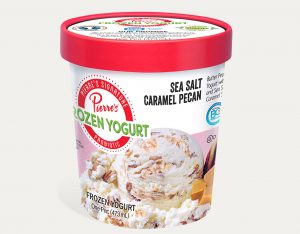 Some combinations are made for each other … like creamy butter pecan frozen yogurt, savory pecans and a delicious sea salt caramel swirl.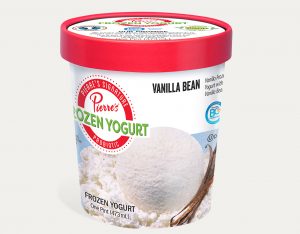 Real vanilla beans and vanilla extract make our vanilla frozen yogurt hard to top … unless it's with fresh fruit or dark chocolate chips, of course.