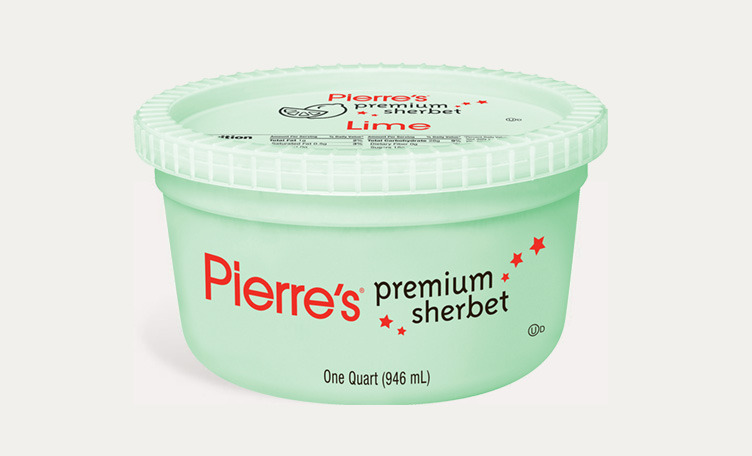 Sherbet is a delicious treat on its own, or creatively topped with fresh fruit. One of the most favorite ways to enjoy sherbet is as the centerpiece of your gathering … the festive bowl of party punch.
For a fun idea, try this delicious recipe for Santa's Punch!
Ingredients:
1 Quart Pineapple Juice
1 Pkg. (2 qts.) Lemon-Lime Kool-Aid
1 Quart Pierre's Lime Sherbet
2 Liters of Ginger Ale
Mix Kool-Aid in punch bowl per package instructions. Add pineapple juice. Just before serving, add Pierre's Lime Sherbet one scoop at a time. Add ginger ale, and enjoy!
For red punch … use Tropical Punch Kool-Aid and 1 Quart of Pierre's Raspberry Sherbet.
What is Sherbet?

Sherbet is similar to ice cream; however, it contains just a small amount of dairy, allowing for bold, rich flavors. Most sherbet consists of 1-2% butterfat, much less than ice cream, making sherbet a lower fat, lower cholesterol, lower calorie dessert than regular ice cream.
Sherbet is perfect for drink recipes! Pierre's Sherbet is made with real fruit and fruit purees and comes in a variety of unique and delicious flavors. Whether your favorite recipe calls for all the flavors of the Rainbow, or a more daring twist like Pineapple or Cherry Lemon, Pierre's has a flavor just for you.